Wind Power Lac Hoa Company Limited clearly recognizes that our role and cohesion with the local community where the company develops wind power plant projects has a close relationship with the creation of a sustainable development community. Moreover, the company also understands the activities of community development and Corporate Social Responsibility (CSR) should be made based on the practical needs of locals and constantly accompany local communities to improve life quality, towards sustainable development at any stage during the wind power project development process.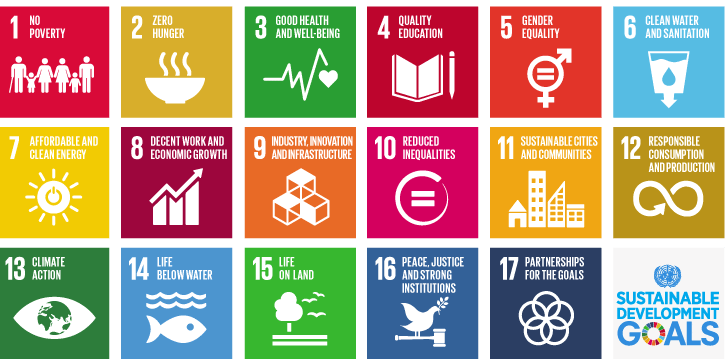 (Source: https://www.un.org/)

The company's CSR programs focus on these areas, such as:
Education empowerment can include special education, and employment enhancing vocational skills especially among children, women, the elderly, and the different people.
The equality can include promoting gender equality, empowering women, setting up old age homes, and such other facilities for senior citizens and measures for reducing inequalities faced by socially and economically backward groups.
Health & Safety enhancement can include promoting healthcare, sanitation, and making available safe drinking water.
Environment Protection can include ensuring waste management, ecological balance, protection of flora and fauna, forestry, conservation of natural resources, and maintaining the quality of soil, air and water, and making sure environmental sustainability.
Community development can include improving local infrastructure or public cultural places for people; Creating events or activities for people can join together.
Economic empowerment which can include local agriculture and livestock initiatives, Tourism and wind farm learning center maintenance and promotion (if any); livelihood enhancement projects.
Vulnerable groups support which can include a contribution to the scholarship fund set up by the Central Government for other backward classes, minorities, and women; Or contributions or funds provided to technology incubators located within academic institutions which are approved by the Central Government; Creating more chance for them to be UPC's staff.
Labor and Working Conditions which can include ensuring local workforce can be a part of all phases to enhance the livelihood, together with our contractors for preparing a good working condition for workers.
(*) The above are orientation suggestions, not mandatory. The company will analyze and evaluate local conditions to have a specific Action Plan on CSR.