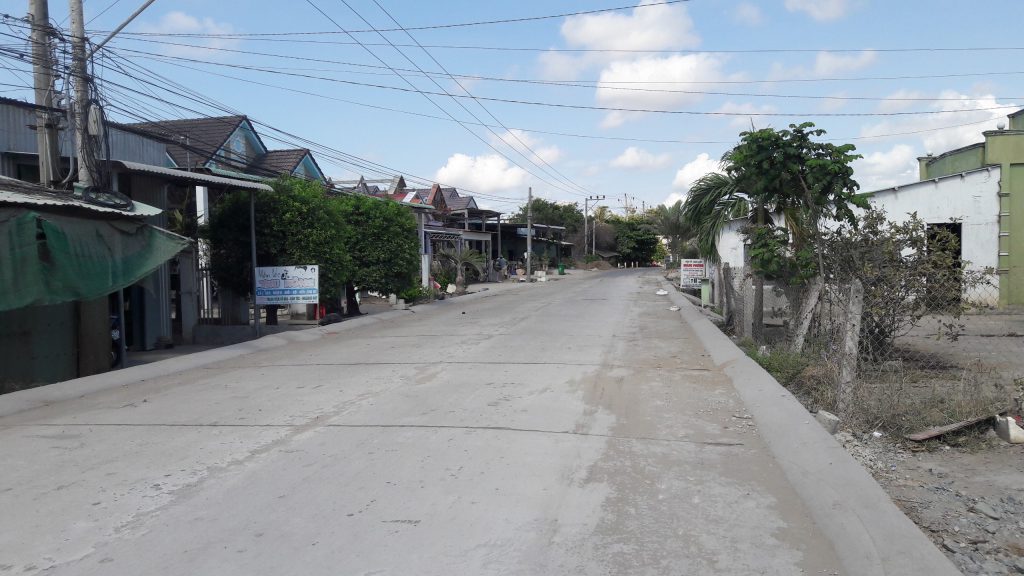 Upgrade Road No. 41 in Hoa Dong Commune, Vinh Chau Town, Soc Trang Province.
Permitting and preparation.
Public consultation before construction.
Widen 2.4km of the Road No.41.
Set up 2 passing bays for road traffic control during construction.
Upgrade another 20-25cm of concrete.
Installing a concrete drainage system (Only after all heavy logistic trucks have done the duty in Lac Hoa and Hoa Dong projects).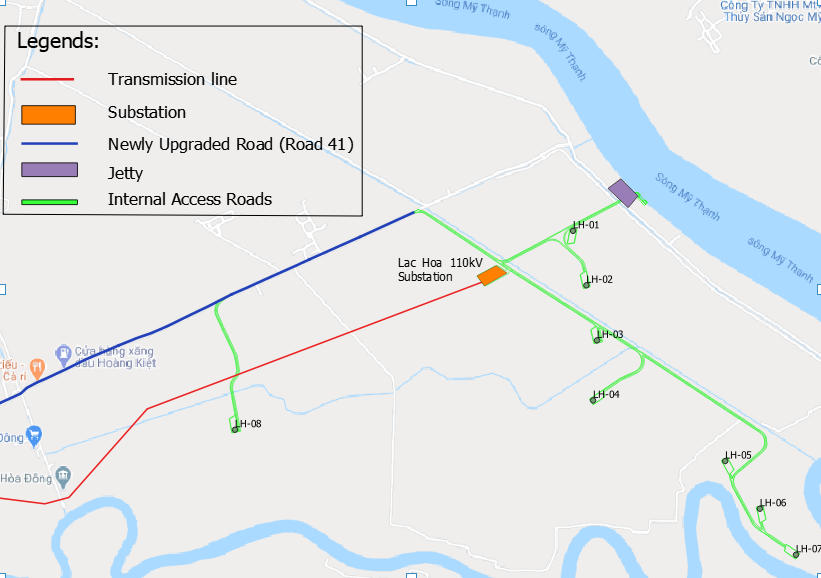 The internal transport system is designed as a macadam road.
Construction order:
Locating the route.
Digging the organic soil layer and checking and taking off the organic soil layer by total station.
Construction of the geotextile layer.
Filling the foundation layer by layer, compacting to ensure K≥0.95 and deploying construction activities to the design level.
Constructing the pavement layer.
The newly built access roads are utilized by the Project during the construction and can be used by the Community during the Operation phase of the project.
Construction of Turbine Foundations
The turbine foundation plays a role to ensure the stability of wind turbines leading to its normal operation under loading of itself, wind, earthquake…
Specification of foundation depends on:
Actual position (geology and soil properties).
 Climate condition (wind regime).
Turbine devices (power, volume, and height).
The turbine foundation is a pile foundation with a diameter of 27.0m, depth of 3.5m, concrete B35. After locating the turbine locations, it is required to use a specialized excavator to dig to the depth and size according to the design, then piling to design depth, conduct steel erection, and place concrete in place.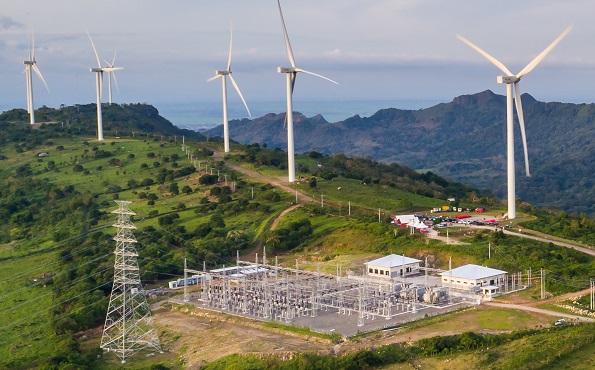 Construction of Substation
The 110kV substation of Lac Hoa wind power station planned to be built in an area of aquaculture with low and precarious productivity in Hoa Dong commune, Vinh Chau town, Soc Trang province.
The direction and location of the substation on the master drawing are based on the layout of electrical equipment, terrain, the connection lines, and traffic of the area.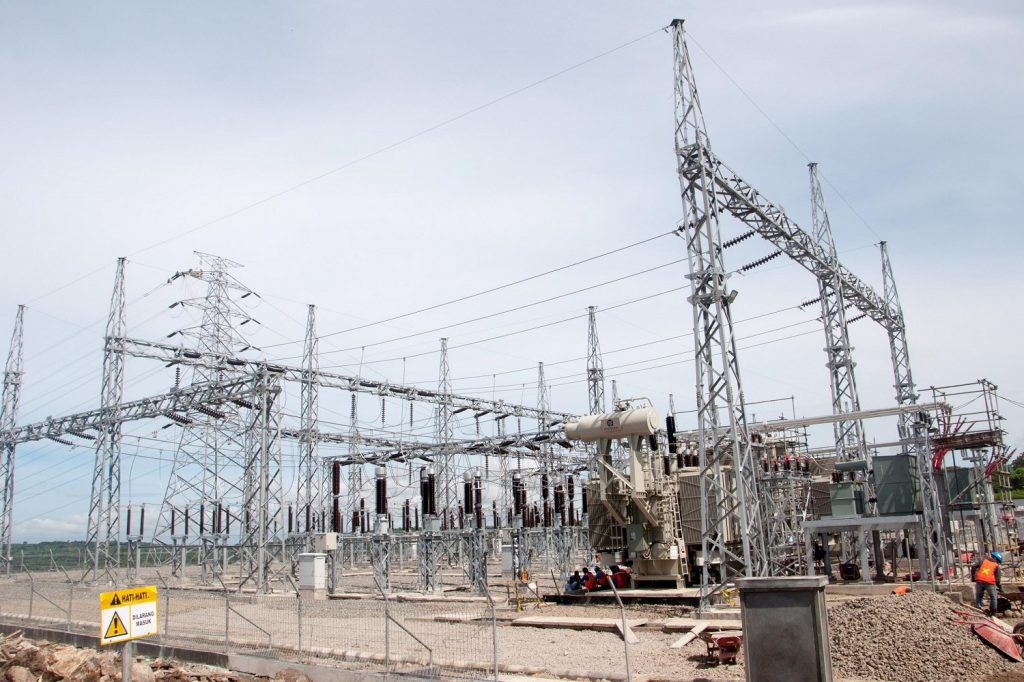 CONSTRUCTION OF THE 110KV TRANSMISSION LINE
Main construction features of the 110kV Transmission line consist of:
Starting point: 110kV substation of Hoa Dong Wind Farm.
Ending point: 110kV substation of the Wind Farm No.18.
Voltage level: 110 kV.
The number of circuits: 01 circuit.
Total length : 7,6 km.
Columns: galvanized steel poles assembled with bolts.
Foundations: Foundry reinforced concrete foundations in place.
Earthing: RS4 mixed beam.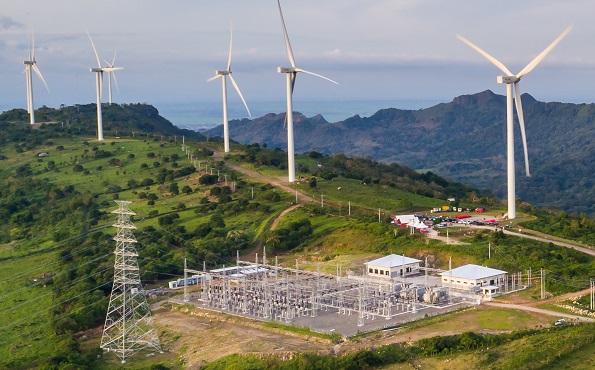 Operation & Maintenance Building
The O&M Building is one story house, including meeting rooms, computer rooms, offices, storage, repairing and maintenance workshops, hazardous storage room, main halls, etc.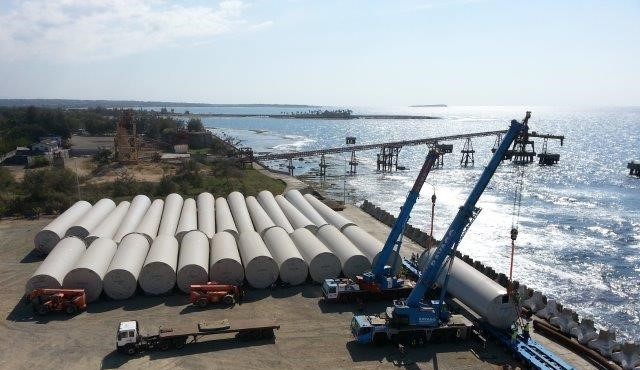 Temporary Jetty Construction
Super-sized and super-important equipment parts such as wind turbine blades, nacelle and tower pylons will be transported from Phu My port to the project site by sea and waterway.
The Investor will build a temporary jetty at the location on My Thanh river to serve for the Construction of the Project. Most equipment and materials will arrive by barge to this temporary jetty.